Legacy Armsleeve: Pre-Order
Sale price Price €25,00 Regular price €28,00 Unit price / per
Tax included.
Pre-Order Your 2023 Armsleeves - SHIPPING DECEMBER 1st.
Only a Limited Amount of Armsleeves are available in total.

Experience a whole new level of gaming comfort with the brand new Wave Armsleeves. Engineered with sweat-wicking technology, these Armsleeves ensure distraction-free and dry comfort, so nothing holds you back from dominating the game.

Our Compression fit design offers you extra support and freedom of movement, allowing you to master every in-game situation.

You know those heated clutch moments when your heart races and your pulse soars? The result is often sweaty arms and hands. That's a thing of the past now! Wave's Armsleeves channel away excess moisture from your skin, acting like a giant sweatband. Moreover, the smooth material reduces forearm friction, leading to more precise aiming in your game.

Here's why Wave's Armsleeves are a game-changer for you:


No Sticking to the Table: Say goodbye to awkward movements and interruptions.
Reduced Friction: Enjoy smoother glides and more accurate gameplay.
Less Arm and Hand Moisture: Stay dry, focused, and in control.
Enhanced Comfort: Feel at ease and play at your best.
Breathable: For a fresh and comfortable gaming experience.

Temperature and Humidity Control: Thanks to the high-tech microfiber, you'll enjoy a perfect balance of warmth and coolness.
Elevate your gaming experience and join the winners' circle with the Wave Armsleeves. Order now and take control like never before!
Sizing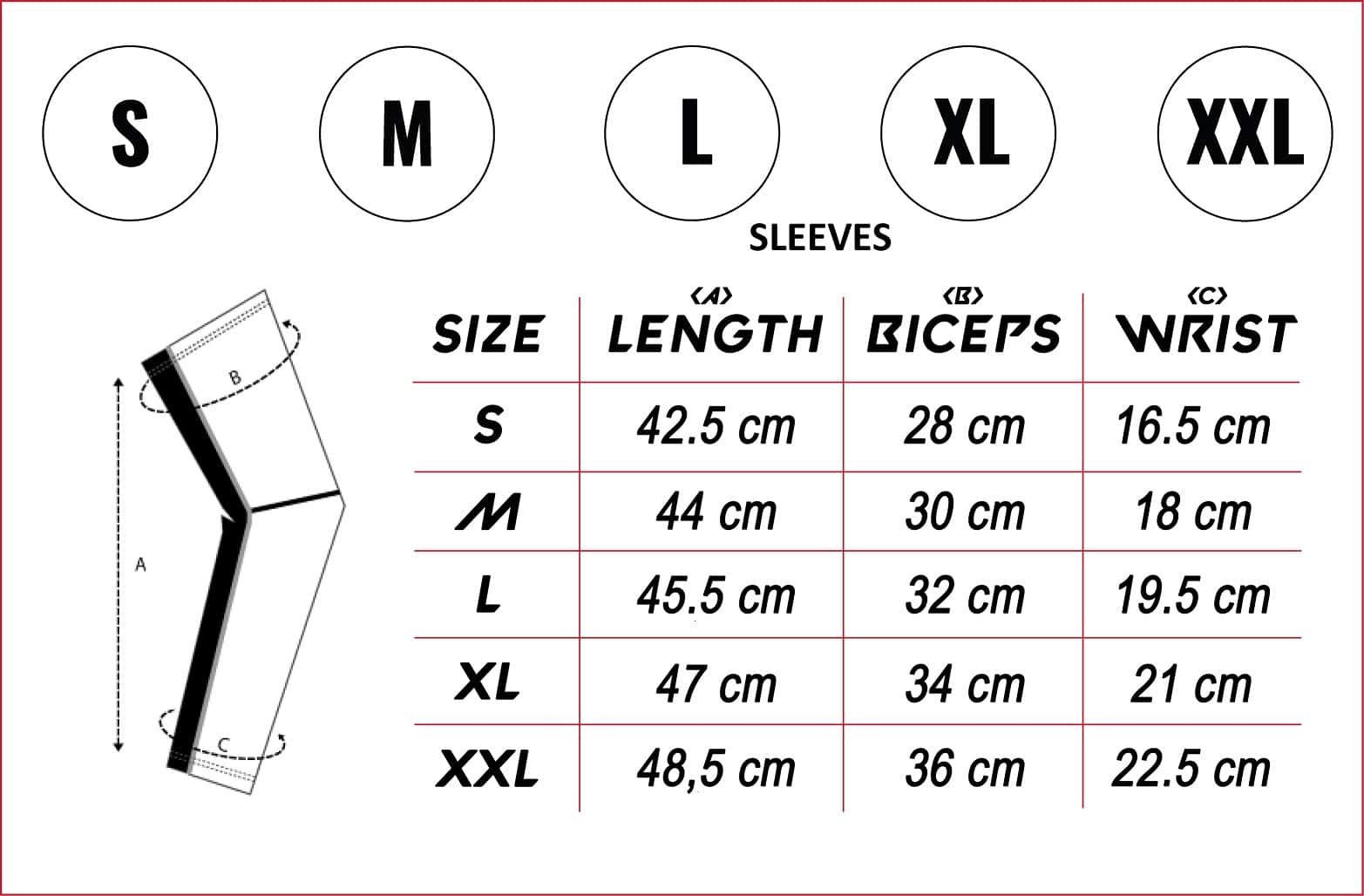 Material

Polyester-spandex blend

180 gramms

Anti-slide rubber